Frente! Bergabung di Java Rockin'Land 2011
http://rocksoundhardcore.blogspot.com/2011/06/frente-bergabung-di-java-rockinland.html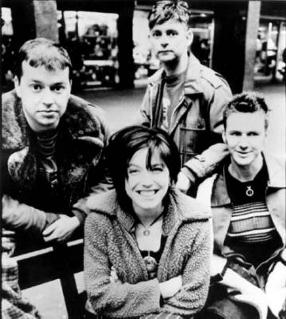 Frente! (ist.)
Jakarta
- Satu lagi musisi dunia bergabung dalam festival musik Java Rockin'Land 2011. Mereka adalah band alternatif rock asal Australia, Frente!.
Hal tersebut disampaikan akun Twitter resmi @javarockingland, Kamis (16/6/2011). "Hi ! FRENTE is another confirmed artist to play #JRL2011," tulisnya.
Sebelumnya Stage Manager promotor Java Festival Production, Eki Puradiredja sempat memberikan teka-teki kepada detikhot soal Frente!. Menurutnya Frente! dipilih untuk mewarnai rangkaian pengisi acara di festival tersebut.
"Ini artis yang cukup besar di tahun 90-an. Cocoklah untuk cewek-cewek. Nggak nge-rock, karena rock-nya udah banyak banget. Ini kita ambil untuk menyeimbangkan. Penyanyinya cewek," jelas Eki.
Band yang melejit dengan hits 'Bizare Love Triangle' itu berdiri pada 1991. Angie Hart cs sempat bubar jalan pada 1996. Mereka kemudian bersama lagi pada awal 2005. Sejak saat itu beberapa kali mereka menggelar konser di beberapa tempat. Sepanjang kariernya, Frente! telah merilis dua album yaitu 'Marvin the Album' dan 'Shape'.
sumber